Managed Services
At My Tampa IT, we offer a suite of Managed IT Services designed to ensure the security and efficiency of your entire IT infrastructure and operations.
Think of us as your outsourced IT department
Let us handle the day-to-day management and maintenance of your devices, network, and cyber security, so your team can focus on running the business.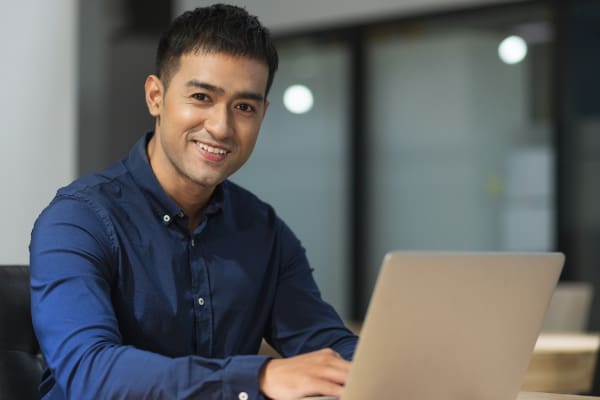 Explore Our Managed Services
IT Management
Let us handle the day-to-day management and maintenance of your devices, network, and cyber security, so your team can focus on running the business.
Managed Cybersecurity
Expert solutions to proactively secure your systems and data against a range of cyber threats including data theft and ransomware attacks.
Learn more
Technical Support
Our dedicated IT helpdesk is here to offer rapid and reliable assistance for any IT challenges you may encounter, minimizing disruption to your operations.
Learn more
Server Support
Enjoy smooth operations with proactive server support, including monitoring, maintenance, and troubleshooting services.
Microsoft 365 Email
Want to transition to Microsoft 365 for a more productive and secure organization? We will make it easy for you and your team!
Email Security
Secure your business communications with advanced email security solutions such as phishing protection, spam filtering, malware detection, and data encryption.
Software Updates and Patching
Stay ahead of cyber threats with timely updates for your critical software applications and hardware systems.
Data Backup
Strategies for regular data backups and recovery plans, safeguarding your business against hardware failures, data breaches, and ransomware.
Disaster Recovery and Planning
Be prepared for any crisis with a strategic disaster recovery plan, ensuring business continuity when you need it most.
Learn more
Cloud Services
Leverage the power of the cloud for scalable, flexible, and cost-effective IT solutions tailored to your operational needs.
IT Consulting & Strategy (Virtual CIO)
Strategic IT guidance and comprehensive reports for data-driven decision-making and technology alignment with your business goals.
Learn more
Periodic Business Reviews
Quarterly strategic sessions to keep your technology and cybersecurity measures up to date.
Learn more
Employee Training
Equip your staff with the know-how to maximize productivity and foster a cybersecurity-conscious culture.
Remote/Virtual Office
Implement best practices for a secure and effective remote work environment, balancing flexibility with robust security.
IT Procurement
Our established partnerships and implementation expertise will help you get the best technology solutions for your budget and long-term strategy.
Why Outsource All Or Part of Your IT Team?
Outsourcing your IT and cybersecurity needs offers several key advantages over maintaining an in-house team.
Expertise!
You get access to a broader range of expertise without the overhead costs of hiring full-time specialists. This is especially critical for cybersecurity, where the threat landscape is constantly evolving.
Tools!
As an MSP, we bring tools and solutions that are often too cost prohibitive and out of reach for small-medium size businesses.
Scalable!
We are a scalable solution, able to grow with your company's needs.
Cost effective!
You get an entire team of IT pros, for the fraction of adding just one in-house person to your team.
Availability!
Everyone needs time off. What happens when your hard-working IT person goes on vacation or has to take a sick day? With My Tampa IT, our whole team is here for you.
Resources!
Moving? Or have a large project that takes multiple people? We have the hands you need.
Bottom line:
Partnering with a Managed Service Provider like My Tampa IT can offer better protection and efficiency at a fraction of the cost.
Client Testimonial
"Best decision I ever made was to outsource my IT support to My Tampa IT. I highly recommend them."
– Architectural Firm, Principal